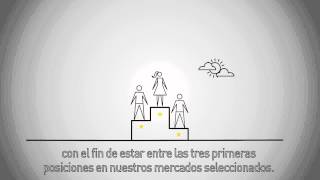 In-no-va-tion (noun) : fresh thinking that creates value
We are a 'Future Ready' software and services company supplying the insurance industry, helping manage four million incidents a year across the world on behalf of our customers.
We provide complete motor claims process services for insurers.
---
Con Innovation Group, los costos de reparación son invariablemente al menos un 5% por debajo del resto de los puntos de referencia de la industria.

Innovation Group is responsible for ensuring that Toyota's reputation remains intact, and that customers are content.

As a challenger brand in the Australian car insurance market, we fight for new customers by presenting a superior value proposition based on combining lower cost car insurance policies with swift, dependable claims-service.  Getting that right means we generate strong, loyal promoters within our customer base. Innovation Group helps us get it right.